I am an applied microeconomist focusing on crime, health, and education. I am particularly interested in the role of different actors involved in issues related to drug abuse, primarily health care professionals and the police, and how they interact with the demand-side (e.g., patients, heavy users, and students).
I am currently a postdoctoral scholar in the Centre for Economic Performance at the London School of Economics. I will then join the Department of Economics at Clemson University as an assistant professor in the Fall of 2024.
In May 2023, I received my Ph.D. from Duke University. Prior to my life as an economist, I was a primary and secondary school teacher in Dubai and took a year off to travel. Please find my full CV here.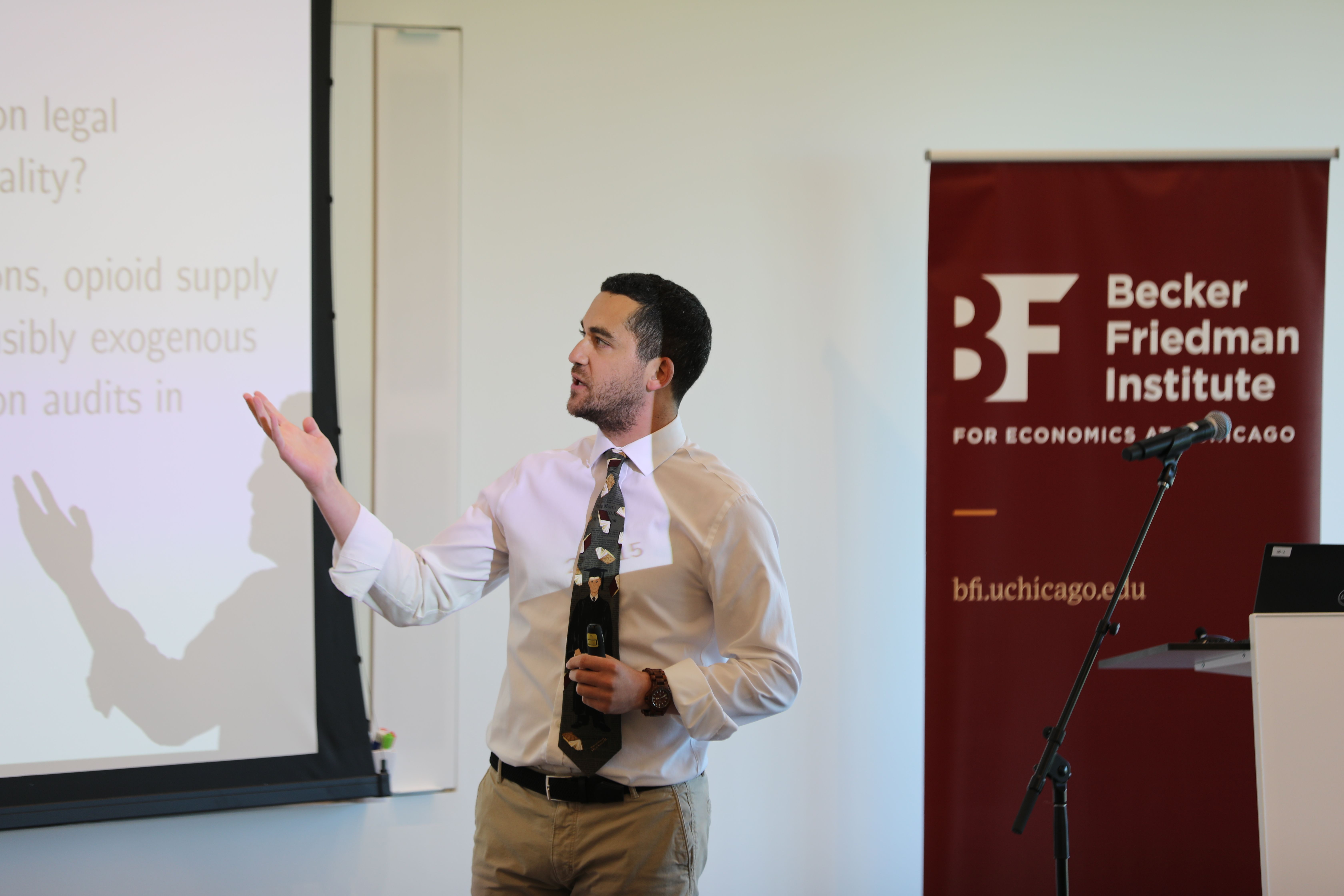 Photo Credit: University of Chicago, May 2023